DNA Brands Ridesharing Fleet Hits the Roads - Second Round of Purchasing Commences
/EIN News/ -- FORT LAUDERDALE, FL, May 13, 2019 (GLOBE NEWSWIRE) -- via NEWMEDIAWIRE – DNA Brands Inc. is pleased to announce that the company's purchase of its first round of vehicles for its ridesharing fleet have been completely rented out, and are currently working the roadways of South Florida. After recently signing the First Fleet Agreement with Rideshare Rental.com, in the state of Florida, DNA Brands has teamed up with a local statewide car dealer to purchase, accommodate and house its fleet.
DNA Brands has hosted several seminars with numerous interested Uber and Lyft Drivers. As a result, the company now has a waiting list of drivers wanting to rent from its fleet. This comes at an ideal time as UBER had its highly anticipated IPO on Friday May 10, 2019. DNA Brands Management has been able to place all of its first set of vehicles on the road. Revenue is being produced for the company and showing increasing tangible assets on the books.
Objectives 1 and 2 have been met which are the following:
Announces the purchase of the first set of cars in the fleet.
Announces when the fleet purchased is on the road, and producing revenue.
Before initiating its plans to expand throughout the state of Florida and beyond, DNA brands will continue adding more vehicles to fill the current waiting list.  In that regard, DNA Brands is pleased to announce that it has started a second round of purchasing.
At any given time, when vehicles are available, they can be found at:
https://www.ridesharerental.com/s?city=Miami,%20FL,%20USA&paginationId=1&price[]=0&price[]=79&milege[]=0&milege[]=10000000&year[]=2004&year[]=2020&zoom=12&minLat=24.7379798&minLong=-81.2154902&minLong=-81.2154902&maxLat=26.7853798&maxLong=-79.1680902&cLat=25.7616798&cLong=-80.1917902
"We are building a strong working relationship with a local statewide dealership and DNA Brands is now generating revenue. As I have stated previously, we are following the business model that is working for our Senior Partner ridesharerental.com We are looking to duplicate the same model here in Florida. The beautiful aspect of filling the fleet and having it out on the road is twofold.  First there is immediate revenue for DNA. Secondly, there is an incentive for drivers.  Drivers can recruit other drivers and after having been successfully screened (criminal background check etc.) are paid a recurring referral bonus. An added benefit is it keeps drivers in their respective cars. The retention rate as a result is very healthy at over 75%," stated CEO Adrian McKenzie.
Management at DNA is working to grow the business, on the premise of increasing growth and shareholder value.  The company is also updating and reconstructing its website to better reflect the nature of future business. However, those who have interest in the company can always learn more about our latest accomplishment by clicking our link below.  In addition to the recent Rideshare Business, the company has also been in talks with some other very exciting cutting-edge disruptive opportunities, which it hopes to secure in the very near future.
http://ridesharefleetofflorida.com
DNA Brands Inc. has completed drafting a Reg A Subscription agreement, which it will look to submit to the SEC this week for their initial comments.   

About the Rideshare/ Transportation Network Providers (TNP) Space:
A TNP company, also referred to as a rideshare company, provides prearranged transportation services for compensation through an Internet-enabled application or digital platform to connect passengers with drivers of vehicles for hire. TNP drivers with their vehicles join and become affiliated with TNP companies, and are then available to be dispatched through the TNP's digital platform. Uber and Lyft are the leaders in the industry, with Uber's valuation being about $120 Billion and Lyft's valuation at around $24+ Billion Dollars.    
Lyft IPO'd on Friday, March 29, 2019, and along with Uber's IPO that came out on May 10, 2019, they are being touted by investment banking professionals from around the world as the next major shift in the TNP sector.  
Investors in Uber, who currently dominate the rideshare space, include those from Goldman Sachs, Microsoft, Saudi Arabia's Public Investment Fund, and Japan's Softbank. According to cnbc.com, their urban mobility platform is still growing, and Uber's Gross bookings were $37 billion in 2017, up from $20 billion in 2016. Net revenue (the amount left after paying drivers) reached $7.4 billion in 2017, an increase of nearly 14 percent over the prior year. Also fueling the company's growth is UberEATS, which was launched in 2016. The food-delivery service is now available in 120 cities worldwide, and is actually bigger than the company's ride-hailing business in several Asian markets, including Tokyo, Taipei, Seoul, and South Korea.

Investors in Lyft have included CapitalG, Alliance Bernstein, KKR, Japanese retailer Rakuten, and Canada's Public Sector Pension Investment Board. With all eyes on these two Behemoths, the playing fields and ancillary growth opportunities are plenty.
About Rideshare Rental.com
RideShare Rental, which is a wholly owned subsidiary of YayYo Inc., bridges the gap between rideshare drivers in need of suitable vehicles, and rideshare companies whose brands depend on attracting and keeping drivers with higher-quality vehicles.
RideShare Rental rents cars to rideshare drivers, provides those drivers with insurance, and gives fleet operators a platform on which to rent their vehicles to the rideshare market.  Their daily, weekly, and long-term rentals can be found in major cities like Los Angeles, San Francisco, San Diego, Dallas, Baltimore and now Sunny South Florida. New locations are opening each month across the United States.  RideShare Rental is headquartered at 6600 Sunset Boulevard in Los Angeles, California.

RideShare Rentals most recent S-1 Registration statement filing can be found in the link below.
https://www.nasdaq.com/markets/ipos/filing.ashx?filingid=13005469
https://www.ridesharerental.com/


About DNA Brands Inc.
DNA Brands is a Holding company. The primary asset of the company is the two-time award-winning energy drink line (DNA ENERGY).  The flavors are citrus, lemon lime, citrus sugar free, and cranberry raspberry sugar free flavors under the DNA Energy drink brand name.  At present, the company owns all the IP that developed the award-winning energy drink line. With the company's most recent fleet agreement, the company is transitioning its business to diversify its revenue stream.
DISCLAIMER
This press release contains statements that are "Forward-Looking" in nature (within the meaning of the Private Securities Litigation Reform Act of 1995, Section 27A of the Securities Act of 1993, as amended, and Section 21E of the Securities Exchange Act of 1934, as amended).  All Statements regarding the Company's financial position, potential, business strategy, plans and objectives for future operations are Forward-Looking statements. Many of these statements contain words such as "goal," "aims," "may," "expect," "believe," "intend," "anticipate," "estimate," "continue," "would," "exceed," "should," "steady," "plan," "potential," "dramatic," and variations of such words and similar expressions identify Forward-Looking statements, but their absence does not mean that a statement is not a Forward-Looking statement.  Because Forward -Looking statements involve future risks and uncertainties, there are many factors that could cause actual results to differ materially from those expressed or implied. The Company cannot predict the actual effect these factors will have on its results and many of the factors and their effects are beyond the Company's control. Any forward-looking statement made by the Company speaks only as of the date on which it is made. The Company is under no obligation to, and expressly disclaims any obligation to, update or alter its forward-looking statements, whether as a result of new information, subsequent events or otherwise.  Given these uncertainties, you should not rely too heavily on these forward-looking statements.
Adrian McKenzie-Patasar
                    (561) 654-5722
                    (954) 368-3272
                    info@dnabrandsinc.com
                    http://ridesharefleetofflorida.com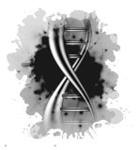 Powered by

EIN Presswire does not exercise editorial control over third-party content provided, uploaded, published, or distributed by users of EIN Presswire. We are a distributor, not a publisher, of 3rd party content. Such content may contain the views, opinions, statements, offers, and other material of the respective users, suppliers, participants, or authors.
Submit your press release