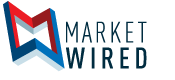 Mionetto USA Announces Annual 'Pink Cork for the Cause'
National Breast Cancer Awareness Program Enters Third Year This September
Mionetto Pink Cork for the Cause
Click here for high-resolution version
/EINPresswire.com/ -- WHITE PLAINS, NY--(Marketwired - September 13, 2017) - Mionetto USA is proud to announce the third annual 'Pink Cork for the Cause,' in honor of Breast Cancer Awareness Month, this October. The innovative charitable program, which began in 2015, aims to drive awareness and support research. The program launches September 1 and is in effect until October 31, featuring pink corks hidden in promotional bottles of Mionetto Prestige Prosecco Brut (SRP $14) and Mionetto Prestige Rosé (SRP $14). Those lucky enough to find a pink cork will win a pink 5-speed hand mixer and automatically be entered into a Grand Prize Drawing for the chance to win a $10,000 charitable donation by Mionetto USA, made to the breast cancer charity of the winner's choice. Consumers 21+ of age are invited to participate by entering an online sweepstakes where applicable.
Mionetto USA has dedicated this effort to helping put an end to a disease that affects the lives of hundreds of thousands of families across the U.S. each year. Every year, 'Pink Cork for the Cause' grows in both impact and awareness. Since inception, Mionetto USA has donated a total of $70,000 to numerous charities committed to fighting breast cancer and supporting survivors and their families. Last year, The Bridge Breast Network in Dallas (TX), Texas Wings in Selma (TX), and Breast Cancer Research Foundation in Jersey City (NJ), all received donations.
"Nothing can be accomplished without continuous effort and education. 'Pink Cork for the Cause' is a Mionetto USA passion project and we want to continue to do our part in aiding in the continued support of Breast Cancer Awareness," said Enore Ceola, Managing Director and CEO of Mionetto Prosecco USA. "Now in its third year, 'Pink Cork for the Cause' represents our long-term commitment to the fight against this disease and to giving back to our family of customers."
Official rules are available at https://usa.mionetto.com/us/pink-cork-for-the-cause, including complete details and how to participate without purchase.
About Mionetto Prosecco
Mionetto has been Italy's foremost Prosecco producer for 130 years with an established reputation for quality, tradition and innovation. The winery was founded in 1887 by Francesco Mionetto in the small village of Valdobbiadene, located just north of Venice, in the heart of the Prosecco region. Mionetto is one of the area's oldest wine producers with long-established relationships with star growers, ensuring a consistent supply of quality grapes. As a producer who bottles-to-order, Mionetto ensures the ultimate freshness and superior quality in every bottle.
Mionetto has been named a 'Hot Brand' for the eighth consecutive year by Impact magazine and received the 'Growth Brand' award for the seventh consecutive year by Beverage Information Group.
About Mionetto USA
Mionetto USA, the United States subsidiary of Henkell & Co. Gruppe, was founded in 1997. Mionetto USA began with the introduction of the Mionetto family's portfolio of fine sparkling wines to the United States, with the mission of establishing the prosecco category. Mionetto USA has grown to become the importer for one of the leading prosecco brands and ranks among the fastest growing premier wine importing companies in the United States.
MW Imports, a division of Mionetto USA, represents some of the most prestigious wine estates in the world. These producers are benchmarks within their respective regions and categories. The portfolio includes Henkell (Wiesbaden), Alfred Gratien (Champagne), Gratien & Meyer (Loire), Livio Felluga (Friuli), Castello di Monsanto (Tuscany), Schloss Johannisberg (Rheingau), Capezzana (Tuscany), Pertinace (Piedmont), Rocca Sveva (Veneto), ReMidas (Veneto), Cavas Hill (Penedès), 50° Riesling (Rheingau), Esperto (Veneto) and Bollicini (Italy).
Social Media: #PinkCorkForTheCause @mionettoproseccousa
Image Available: http://www.marketwire.com/library/MwGo/2017/9/13/11G145419/Images/MIO_Pink_Web_Page_Aug072017-452814ea7df69b7d82ed7b05fa098ba4.jpg

Powered by