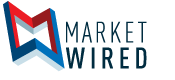 Turbo Global Partners Acquires Equity Stakes In Florida Spirits Distillery Fat Dog Spirits, LLC and Florida Distributor and Wholesaler of Beverage Alcohol 3R Distribution, LLC
/EINPresswire.com/ -- CARSON CITY, NV--(Marketwired - Mar 28, 2017) - Turbo Global Partners (TURBO) trading as DIBZ International, Inc. (OTC PINK: DIBZ), has announced it has acquired equity stakes in both Florida- based Fat Dog Spirits, LLC and 3R Distribution, LLC.
"I am pleased to announce that TURBO has acquired equity stakes in both Fat Dog Spirits "FAT DOG" and 3R Distribution "3R". FAT DOG is a small batch distiller of the premium vodka brand TOUCH Vodka (www.TouchVodka.com), the only vodka in the world distilled using as part of its formularies pure organic honey, and the honey is from the Florida Everglades," states Robert Singerman Chairman & CEO of TURBO. He continues, "At every TOUCH Vodka event I've attended, the reactions have been the same over and over, that TOUCH Vodka is the smoothest vodka on the market -- and vodka enthusiasts have also raved about the fruit flavors that are infused through the proprietary distilling process using the hand-picked Florida fruits Ruby Red Grapefruits, Key Limes, and Florida Oranges, for an astounding taste sensation." View latest TOUCH Vodka event at Hard Rock, Tampa: www.OnNowTV.com/9140
"Over the past 2-years we have made tremendous progress culminating our Florida regional retail tests with our TOUCH brand with SAM's Clubs, BJ's, and TOTAL WINE STORES, as well as numerous independent liquor retail chains. The re-orders have exceeded all projections, they just keep growing by the cases," says Reginald Johnson, President of FAT DOG. Mr. Johnson, retired NFL Tight-end Veteran continues, "I started my post-NFL career with Southern Wine & Spirits of America, Inc., which was an incredible experience that prepared me well for my role of President of FAT DOG. To see first-hand the reaction to our TOUCH brand from both vodka enthusiasts and connoisseurs is truly exciting, especially with so many brands in the market."
TOUCH Vodka brand has achieved statewide distribution with its distribution relationship with 3R (www.3Rdistribution.com). 3R Director of Operations Ryan Dhookran agrees, "The future is bright for continued growth in the market for the TOUCH brand. 3R will continue to expand its distribution reach leveraging consumers' enthusiasm for the TOUCH Vodka brand, but we will especially leverage distribution with our newest addition, the Adam Carolla Mangria line of wines (http://www.carolladrinks.com/)." Mr. Dhookran further states, "Now that we've established statewide distribution in Florida, we've a tremendous foundation to springboard further distribution of both brands both statewide and regionally."
Robert Singerman, CEO of TURBO continues, "Securing an equity stake in both companies is great fit for TURBO on multiple fronts. First, we can report earnings from our equity stake, and at the same time, we can maximize synergies with our service business units including Turbo Communications that can continue to provide video production and mobility, along with our Make It Happen Entertainment, who can provide major digital marketing support."
About DIBZ International, Inc. ("DIBZ") dba TURBO GLOBAL PARTNERS, Inc.
TURBO is the "Berkshire Hathaway business model of Small Cap Companies", a diversified investment management company that reports the earnings of its operating business units, subsidiaries, joint ventures and strategic partnerships.
Statements made in this press release that express the Company or management's intentions, plans, beliefs, expectations or predictions of future events, are forward-looking statements. The words "believe," "expect," "intend," "estimate," "anticipate," "will" and similar expressions are intended to further identify such forward-looking statements, although not all forward-looking statements contain these identifying words. Those statements are based on many assumptions and are subject to many known and unknown risks, uncertainties and other factors that could cause the Company's actual activities, results or performance to differ materially from those anticipated or projected in such forward-looking statements. The Company cannot guarantee future financial results; levels of activity, performance or achievements and investors should not place undue reliance on the Company's forward-looking statements. No information contained in this press release should be construed as any indication whatsoever of the Company's future financial performance, future revenues or its future stock price. The forward-looking statements contained herein represent the judgment of the Company as of the date of this press release, and the Company expressly disclaims any intent, obligation or undertaking to update or revise such forward-looking statements to reflect any change in the Company's expectations with regard thereto or any change in events, conditions or circumstances on which any such statements are based.
Turbo Global Partners, Inc.
Robert W Singerman
Chairman and CEO
Formerly DIBZ INTERNATIONAL, INC.
Direct / +1(813)786-5400
Fax / +1 (888) 417-0853
http://www.TurboGlobalPartners.com
Powered by

EIN Presswire does not exercise editorial control over third-party content provided, uploaded, published, or distributed by users of EIN Presswire. We are a distributor, not a publisher, of 3rd party content. Such content may contain the views, opinions, statements, offers, and other material of the respective users, suppliers, participants, or authors.
Submit your press release