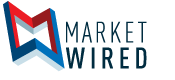 DNA Brands Files 2016 Financials
Reduces Debt, Raises Equity and Prepares for 2017 Relauch
/EINPresswire.com/ -- FORT LAUDERDALE, FL--(Marketwired - Feb 28, 2017) - DNA Brands (OTC PINK: DNAX) is pleased to announce that on Friday, February 24th the company uploaded its 2016 Annual Financial report to OTCmarkets.com
"For the past year we have worked with both creditors and equity holders to reduce long term convertible debt and raise a portion of the required funding for the DNA Energy Drink re-launch in 2017," commented Adrian McKenzie, CEO of DNA Brands, Inc. "Specifically, the company has retired over $163,000 (face value, about 40%) in long term convertible debt (sometimes referred to as toxic debt), from the company's books and we now have less than $200,000 in face value convertible debt remaining on the books, while also raising new equity."
"I believe that once the balance of the convertible debt has been retired, the loyal shareholders who have supported the company will see a healthy return on their investment," said McKenzie.
In addition, over the past several months DNA Brands, Inc. has made significant progress as we prepare to relaunch DNA Energy:
1) In December 2016 we secured a 1400 Sq. Ft. Warehouse facility along I-95in Ft. Lauderdale, FL.
2) In December 2016 we retained Red Chip Companies for multimedia production and Investor Relations
3) In January we have engaged a 35+ year Beverage Industry veteran to implement the anticipated April relaunch of DNA Energy
4) In January we reengaged Parkside Beverage, a flavor formulation company who has done work for DNA Energy in the past, to reformulate the Two time award winning DNA Energy drink.
5) We are currently in the process of reestablishing relationships with beverage industry suppliers for aluminum cans, flavors and co-pack manufacturing for the relaunch of DNA Energy.
6) We have paid all applicable fees to reclaimed our original UPC codes for our cans and cases to accelerate retail familiarity and acceptance when we relaunch.
7) We have engaged a design firm to evolve the graphics and logo for DNA Energy.
8) We have revamped our website www.dnabrandsinc.com
9) We are engaging weekly in social media applications and platforms.
About DNA Brands Inc.
DNA Brands, Inc. produces, markets, and sells up to three carbonated blends of energy drinks in the United States. The company provides its energy drinks in citrus, lemon lime, citrus sugarfree, and cranberry raspberry sugar free flavors under the DNA Energy Drink brand name.
Historically it distributes its products through non-alcoholic distributors to convenience stores and independent grocers in Florida, Georgia, Louisiana, Mississippi, Ohio, Pennsylvania, and Michigan. DNA Brands, Inc. is based in Fort Lauderdale Fl.
DISCLAIMER
This press release contains statements that are "Forward-Looking" in nature (within the meaning of the Private Securities Litigation Reform Act of 1995, Section 27A of the Securities Act of 1933, as amended, and Section 21E of the Securities Exchange Act of 1934, as amended). All statements regarding the Company's financial position, potential, business strategy, plans and objectives for future operations are Forward-Looking statements. Many of these statements contain words such as "goal," "aims," "may," "expect," "believe," "intend," "anticipate," "estimate," "continue," "would," "exceed," "should," "steady," "plan," "potential," "dramatic," and variations of such words and similar expressions identify Forward-Looking statements, but their absence does not mean that a statement is not a Forward-Looking statement. Because Forward-Looking statements involve future risks and uncertainties, there are many factors that could cause actual results to differ materially from those expressed or implied. The Company cannot predict the actual effect these factors will have on its results and many of the factors and their effects are beyond the Company's control. Any forward-looking statement made by the Company speaks only as of the date on which it is made. The Company is under no obligation to, and expressly disclaims any obligation to, update or alter its forward-looking statements, whether as a result of new information, subsequent events or otherwise. Given these uncertainties, you should not rely too heavily on these forward-looking statements.
Powered by

EIN Presswire does not exercise editorial control over third-party content provided, uploaded, published, or distributed by users of EIN Presswire. We are a distributor, not a publisher, of 3rd party content. Such content may contain the views, opinions, statements, offers, and other material of the respective users, suppliers, participants, or authors.
Submit your press release